Influence for Success
Learn how to navigate internally and influence peers and senior stakeholders in this virtual workshop
Wednesday 5 July 2023
10am - 12.30pm
BUY YOUR TICKET
Would you like to…
Feel more confident when it comes to influencing your peers and senior stakeholders?
Learn how to influence without authority?
Help others see the value that you and your team bring to the organisation?
Positively influence decisions that impact your team?
Be able to handle difficult questions and objections in meetings with ease?
Speak the language of senior stakeholders?
Overcome your dread of internal politics?
Then this is the workshop for you. When we can influence effectively it…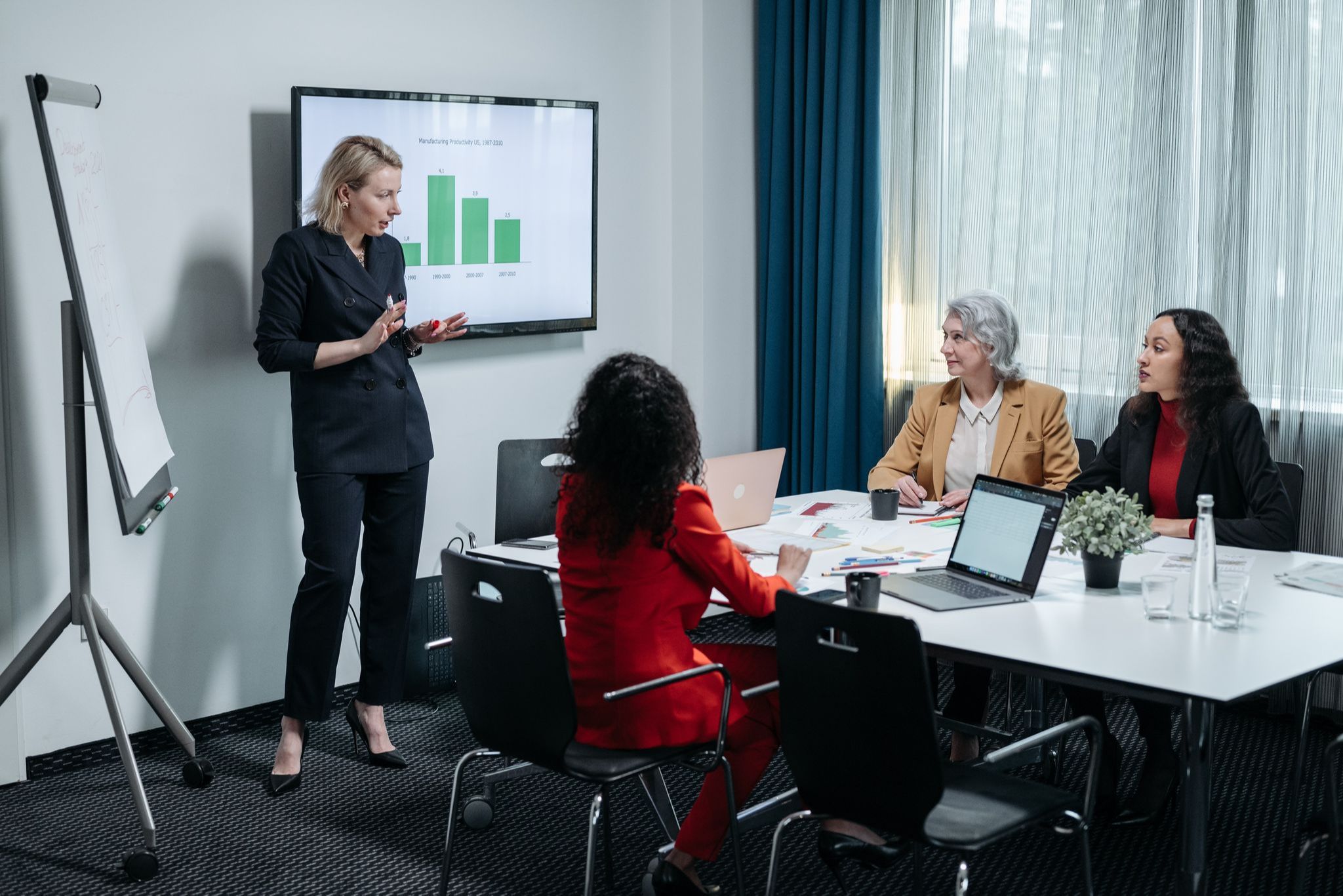 makes it easier to get the resources, approval or information we need to succeed in our roles
means we can positively advocate for the changes we want
empowers us to challenge when we need to
means we can do our jobs better
In this 2.5 hour interactive workshop you'll learn…
Where authority and influence come from and how you can develop more of them
A proven 6 step model for influencing anyone
Tools for managing stakeholders effectively and time efficiently
How to build strategic relationships internally
The secrets to building trust and reputation
The most effective ways to engage senior stakeholders and speak their language
Presenting hacks that will change how you experience leadership meetings
Plus I'll be sharing 2 of my favourite and most powerful coaching tools!
About your coach
Carla has 15 years of leadership coaching experience, a background in CEO roles in the charity and commercial sector and is an established expert in women's leadership and confidence.
She is the host of the chart-topping Influence & Impact podcast which sits in the top 20 of the UK Apple Management charts and has over 128,000 downloads. Her book 'Closing the Influence Gap: A practical guide for women leaders who want to be heard' was named by Management Today as one of the books every leader should read in 2022.
Feedback from previous participants
"So many takeaways! I'm going to be putting the 6 step model into practice in a negotiation later this week"
"I loved it all. I'm going to be much more intentional about my interactions with our ExCom and invest in the strategic relationships I identified too"
"I'm shifting my focus away from myself and putting myself in their shoes next time I want to influence someone. I would never have approached it like that in the past."
Frequently Asked Questions
Will the session be recorded?
Is this open to men as well?
Will we receive a copy of the slides?
Will you be running this session again?